Mary Jo Sue's 5th Parent Coaching Session- 4Ss
Apr 05, 2023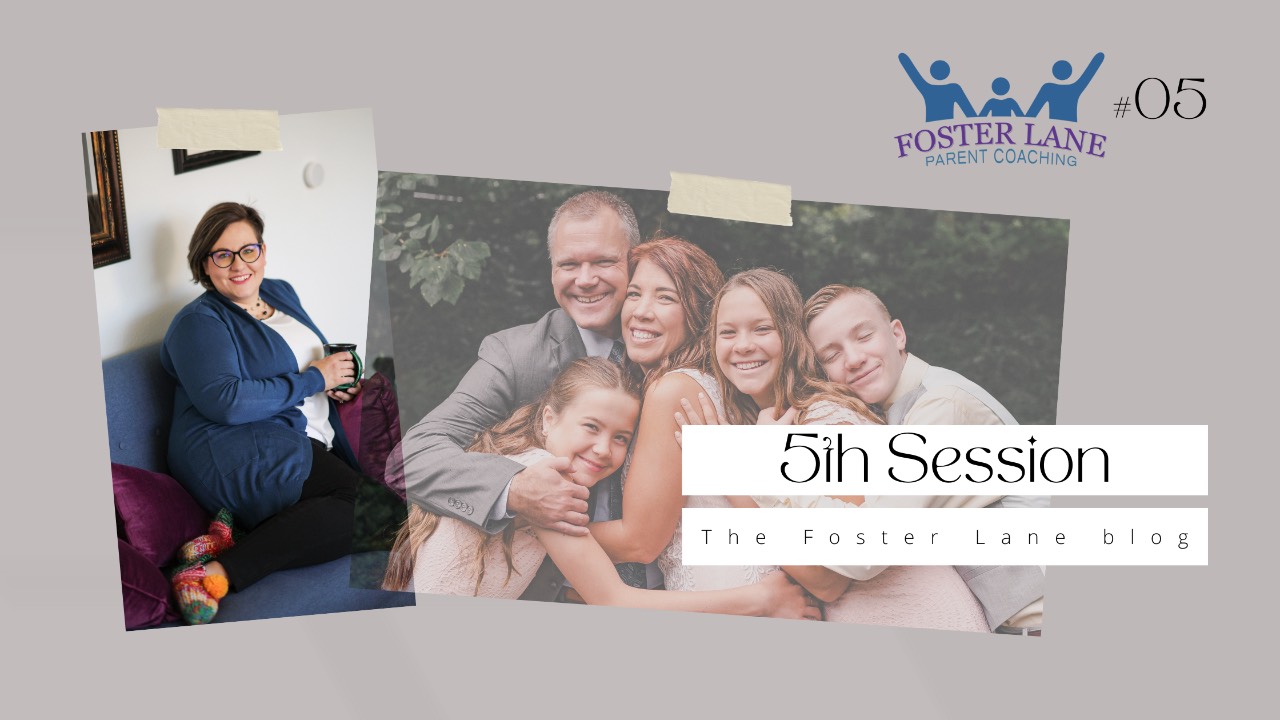 Mary Jo came to session excited to talk about her conversation with the school. She. Was. Angry. The teachers had been taking away recess for her daughter and behaviors in school were escalating. We talked about what was happening at school and how her conversation went with the teacher.
Mary Jo detailed out how frustrated she was at the school's lack of willingness to shift to meet her daughter's needs. We had an incredibly hard conversation about the pressure schools are under to meet the needs of all the children in school and the increased number of children in every class that need supportive accommodations. Mary Jo didn't care about other kids and their behavior needs until we talked about how the teacher is one person and there are many demands. I asked her how she felt when her children all needed different things from her at the same time... frazzled, angry, like a failure... and then we talked about how that would be magnified by 30 children plus administration.
While we can't solve the school problem in one session, we did talk about working on approaching the teacher with empathy about what they are dealing with with all their students when asking for supportive accommodations for her child.
Mary Jo calmed down a bit and we were able to come up with some strategies in how she can talk to her daughter's teacher and what would be reasonable supports that are actually executable. We also talked about how Mary Jo can offer to go to support the teacher during special events to help her daughter be able to attend the special events and feel successful. That made Mary Jo excited, as it was an action step she could take!
We also circled back to Mary Jo's homework. She had been looking for when her daughter had bids for connection. This was homework that was a struggle and would have to be worked on for another week. That's OK! Sometimes homework is a bit more than is achievable and as long as we are taking steps forward it is ok to have homework continue to the next week.
Whew! Mary Jo and I talked about a lot of things and there was little time for psychoeducation today. With the 10 minutes that were left I introduced the works of Dr. Dan Siegel and his brilliant work that is the 4Ss. While we don't follow his method exactly at The Foster Lane, we pull from it greatly.
We talked about the 4 Ss being:
Safe
Seen
Soothed
Secure
We view the 4Ss as a math problem. Safe + Seen + Soothed = Secure.
If we leave any part of the problem out, the math doesn't math well :)
We were able to introduce the concept of the 4Ss and start to touch on Safe when it was time to wrap up and revisit homework, plan for next week, and close the session.
We will pick up next session with Safe and build from there.
Some sessions we just don't get to the education piece. That's OK. First and foremost The Foster Lane is here to help parents work through present day struggles to get to their future goals. Sometimes that is done by working through content, sometimes it is done through working through psychoeducation, sometimes it is both.
There is no "one size fits all" for the service. Flexibility is the name of the game!
Until next time,
Sarah
Stay connected with news and updates!
Join our mailing list to receive the latest news and updates from our team.
Don't worry, your information will not be shared.
We hate SPAM. We will never sell your information, for any reason.